Unwinds
Bunch Unwinds – 24″, 40″, 50″, 60" diameter available for folders, sheeters, laser printers, encoders, and pack to pack operations. Units are available in tight web or  loose web configurations depending upon your requirements.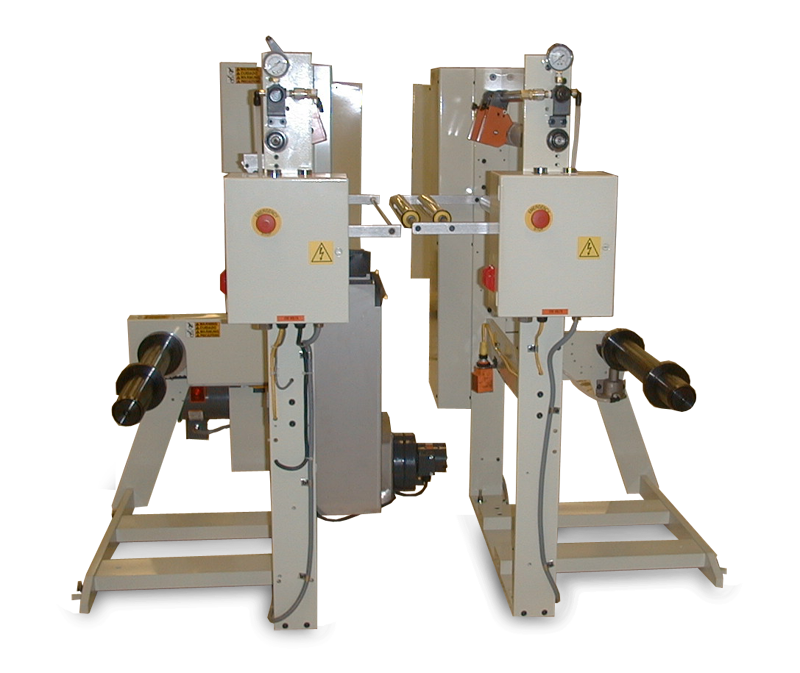 24" Unwind/Rewind
A Bunch Unwind Unit with independent drive; web widths up to 20″; speeds up to 250 fpm; 24″ Roll diameter.
Unwinds for use with
Bunch Gearless Folders and
Bunch Servo Sheeters

24 inch Cantilever Unwind
Upgraded 24 inch Cantilever Unwind with integrated air pump.
Tight, dancer controlled web with pneumatic Brake.eb guide.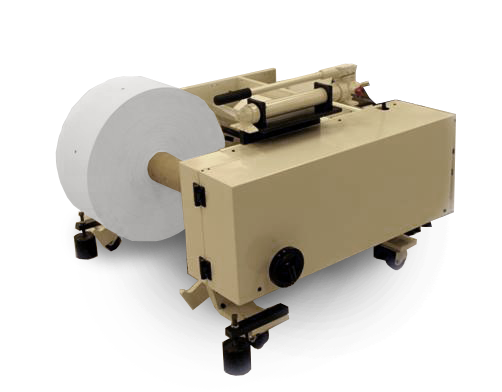 32 Inch Diameter Roll Unwind
for "slit tie product" with the partial slitters in the folder, this unwind requires a web guide.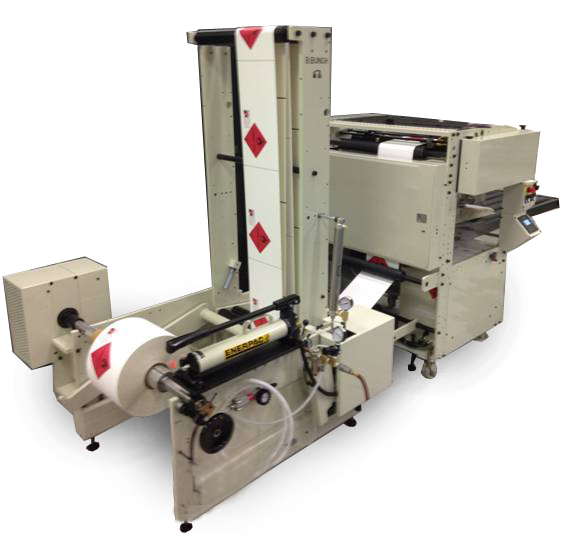 40 Inch Diameter Roll Unwind
for slit tie product add web guide.