Gearless Multi-stream Folders
For inline use with geared or servo presses.
For offline use with an optional unwind stand.
Each of these Folders has a range of speeds, features, and accessories to achieve specific product optimization. Available in 1 to 12 Stream Models, in standard range and jumbo range of fold sizes.
The web can be pre-slit into individual streams or as an option, the folder can have a slitter assembly.
As each unit is semi-custom, please consult Bunch for assistance in determining which style is appropriate for your applications.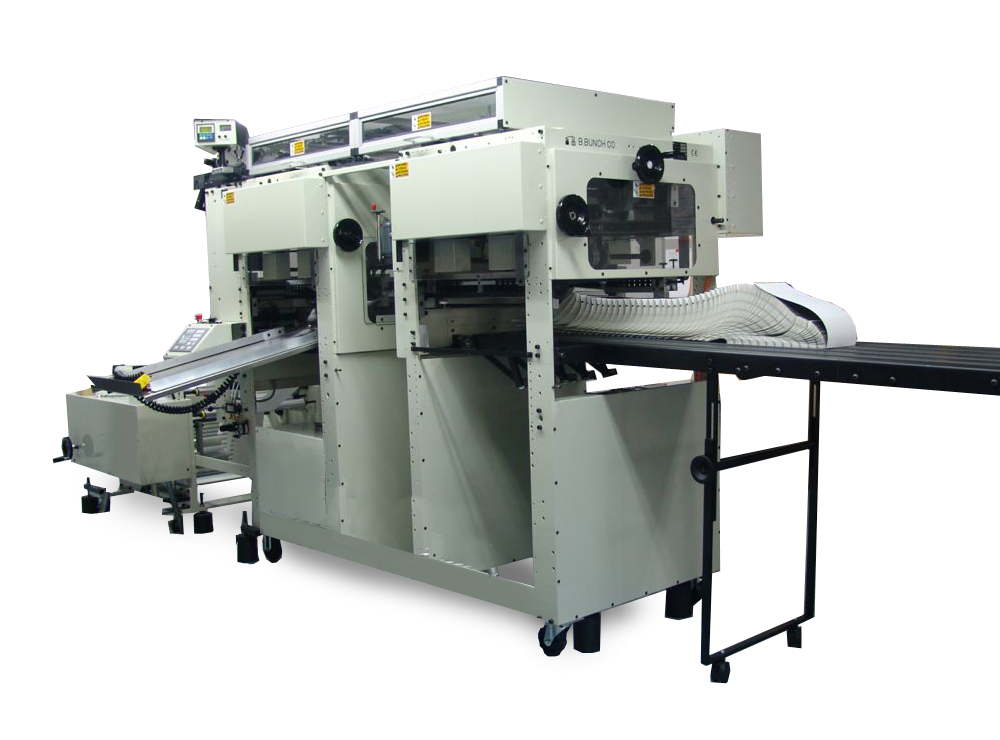 Dual Purpose Fold System with
2 Heads for 4 stream and an
alternate insertable delivery
table for one single wider web product.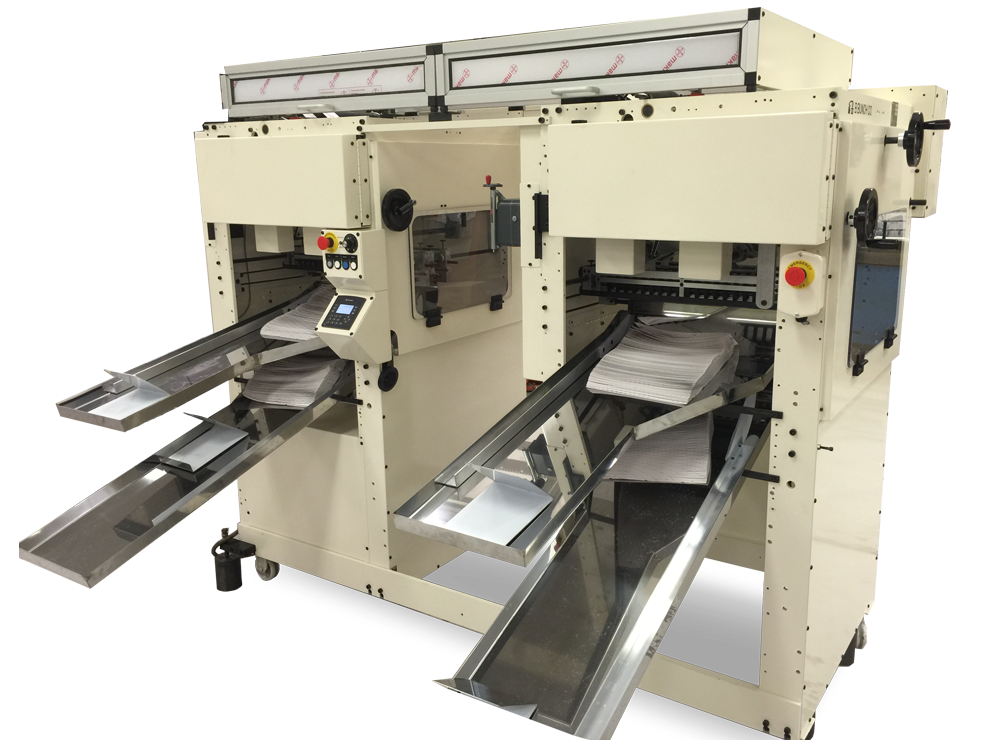 Gearless Multi-Stream Folder with
special trays for specialized product.
Note – Units can be manufactured with
trays out the operator side,
trays out the back side, or a combination therof.
Many of our Wide Web Folders are also available in wider web Double and Triple Stream Configurations.
Double 20" Wide 600 Shown above.  Also available in a Tripe 26" wide configuration.
For purposes of illustration only, not all photos shown with all guards in place.